Asian Inspired Pork Roast
There's never a wrong time to have a pork roast! What makes this recipe stand out amongst the best, is that it's easy to make & has some Asian inspired ingredients in it!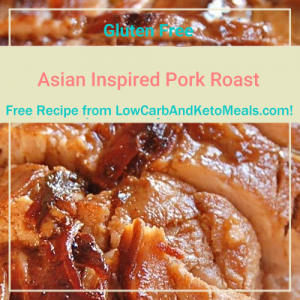 Ingredients:
Directions:
Combine all ingredients, except for the brown sugar, in a slow cooker.
Cover & cook on low for 6 to 8 hours.
Add the Monk fruit sweetener just before serving (optional).