Want a bold & flavorful game day (or any day) recipe for chicken wings? You've come to the right place! These spicy baked wings can be an appetizer or a main course depending on how many batches you want to make. But whenever you eat them, you'll find that you can't put them down & you'll go back for seconds (or thirds or fourths)!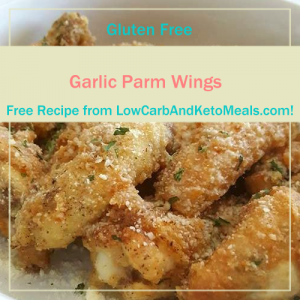 Serves 2
Ingredients:
Directions:
Preheat oven to 400°F.
In a large bowl, combine chicken wings with olive oil until evenly coated.
Arrange seasoned chicken wings in a single layer on rimmed baking sheet lined with parchment paper. Do not overcrowd.
Place baking sheet on center rack of preheated oven & bake for 25 minutes.
Remove baking sheet from oven & turn each wing to ensure they cook evenly on all sides.
Return to oven & bake for another 20 to 25 minutes, or until wings are browned and crispy.
Remove from oven & put in a bowl & mix with Garlic Parmesan sauce. Coat all wings & serve with Ranch dressing (if desired).