Homemade Poultry Seasoning
Forget about buying the grocery store prepackaged poultry seasoning. Make your own & save money. Not to mention that it tastes much better & is healthier for you, too!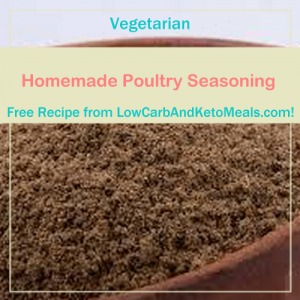 Ingredients:
Directions:
Mix all ingredients together with a blender or a coffee/spice blender. You could even use a mortar & pestle.
Store in an airtight container for up to six months.