Having ketchup on a low carb diet is tricky, because ketchup generally has a lot of sugar in it. This homemade version lightens the carb load & is a tasty substitute for my Heinz.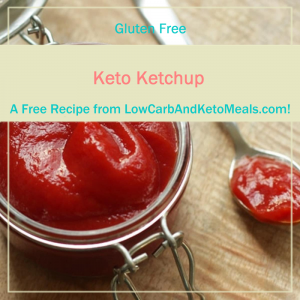 Ingredients:
Directions:
In a medium saucepan combine water, tomato paste, vinegar, sweetener & spices. Whisk to combine.
Bring to a boil, then cover & simmer on low for 20 to 25 minutes until Ketchup thickens. If too thin, cook an extra 5 to 10 minutes more.
You can adjust the flavor & sweetness to taste by: Adding more salt, spices & sweetener if desired.
Allow to cool, then place in glass jar & refrigerate up to 10 days.