What's the best cold weather soup? I'm pretty sure that most people would say that it's chili! This recipe will warm your insides & it's hardy enough to fill you up!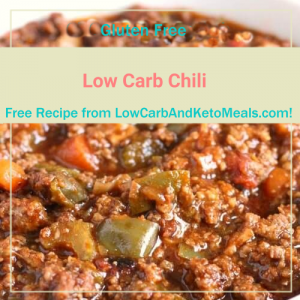 Serving size is 1 1/2 cups
Ingredients:
Directions:
Put oil in saucepan & add ground beef. Then add the spices. Cook until browned.
Add pepper, onion & garlic then sauté until tender.
Add tomatoes. Cover & cook on low for 1 hour. Uncover & cook another hour until thickened.
Top with your favorite cheese (if desired).
Per serving: 5 net carbs