Why buy a jar and/or bottle of this when you can make it yourself? It's better for you & it's not too difficult to make. Plus, as an added benefit, there's so many uses for it!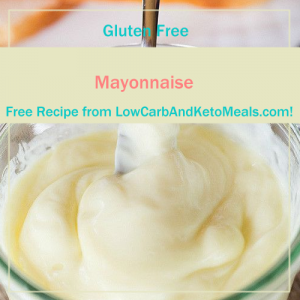 Ingredients:
Directions:
Put all ingredients together in a jar. Use an immersion blender to make the mayonnaise. Put the immersion blender on the bottom of the jar & blend for 30 seconds. You will see it turning into mayo before your eyes!
If there is still a little oil left on top, then while it is still blending, lift the immersion blender up to the top to mix in oil.
If for some reason the mayonnaise fails, then turn that into ranch dressing by adding dill & garlic salt. Or any other spices that you like. I have taken mayonnaise that's turned out well & turned that into ranch by adding the spices. If you want it a little thinner then cut it with some olive oil.