Are you missing your morning oatmeal on a low carb/keto diet? Try this for a nice substitute. You won't regret it!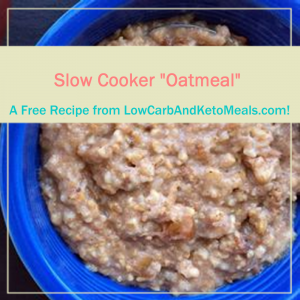 Ingredients:
Directions:
Pour the coconut milk into the bowl of a slow cooker.
Add the remaining ingredients & whisk until completely combined.
Cook on Low for 30 minutes or until warmed through.
Garnish with chopped walnuts, if desired.
Nutrition Info: Calories: 564 gr.; Carbs 2.3g gr.; Protein 11g gr.; Fat 46 gr.