Served over Cauliflower Rice, this is a hearty dish that will satisfy even the pickiest eater!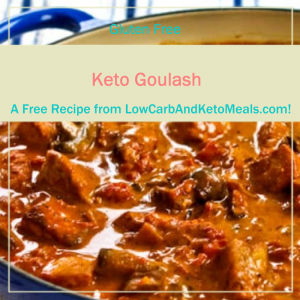 Serves 4
Ingredients:
4 T. avocado oil
1/2 onion, chopped
2 cloves of garlic
1 lb beef stew meat cut, into cubes
5 button mushrooms, quartered
1 bell pepper, chopped
1/2 c. beef broth
1 T. smoked paprika
1 T. basil
1/4 cup crushed tomatoes
Cauliflower Rice, cooked
*optional: serve with shredded cheese of your choice
Directions:
In a large pot add avocado oil and sauté garlic & onion on medium heat.
Add meat & cook until browned.
Add mushrooms & peppers. Cook for 5 minutes.
Add beef broth, tomatoes, smoked paprika & basil. Reduce to low heat & simmer for 60 minutes, with the pot partially covered.
When meat is tender & the sauce thickened, season with salt and pepper (to taste).
Serve as it is or over Cauliflower Rice.