These are great in just about any recipe you want to put them into! They're easy to make & taste amazing!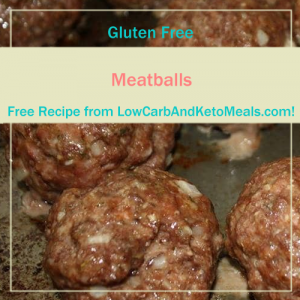 Ingredients:
Directions:
Preheat your oven to 350°F.
Mix meat, eggs & grated cheese together.
Then add salt and pepper (to taste).
Add breadcrumbs until you can form firm meatballs.
Bake for 30 minutes or until they're brown but not crispy.
Use in any recipe calling for meatballs. Especially tasty with Grandpa's Pasta Sauce!