Russian Dressing is a spicy, creamy dressing that's perfect on salads, or as a dressing on sandwiches! It's easy to make at home and delicious!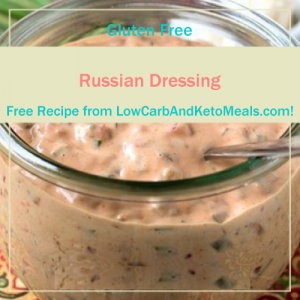 Ingredients:
Directions:
Combine all ingredients in a blender (or in a mixing bowl using an immersion blender). Then pulse into a smooth mixture.
Transfer into a sealable container & refrigerate for at least 2 hours.
1 Net carb per 2 T. serving