What a great recipe to make, on a night when you have too many things on your schedule & need something ready in minutes! It takes just three ingredients to make this delectable meal!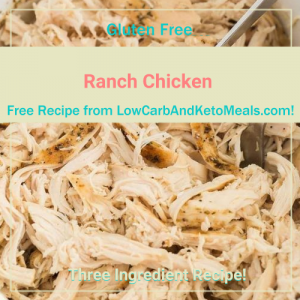 Ingredients:
Directions:
Put chicken breasts in crockpot on high for a few hours with a little water. Cook until you can shred it. Then debone & shred.
Warm cream cheese in microwave or stove until melted. Mix in the Ranch Dressing Mix & then mix into chicken.
Serve with cauliflower rice or your favorite vegetable.