Who doesn't love a good old fashioned peanut butter cookie? How's about one that's good for you? These are not just healthy but absolutely delicious!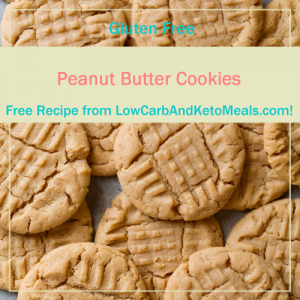 Ingredients:
Directions:
Preheat oven to 350°F.
Cream peanut butter, butter & honey in mixing bowl until smooth.
Add eggs & beat until mixed.
Add dry ingredients slowly.
Drop spoonfuls of dough onto a lightly greased cookie sheet.
Bake for 10 minutes, or until browned on edges.